Want to create demand, generate more qualified leads, and improve your targeting?
There's a tool out there that can keep prospects on your website longer and help them learn more about their business problems. The ROI Selling Assessment Tool is the solution.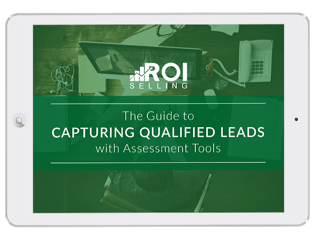 The Assessment Tool can:
Generate demand
Qualify and convert leads
Assist sales representatives when talking to customers
An assessment tool can add credibility to your business by providing relevant and knowledgeable answers to your prospect's most pressing questions.
Learn more about the power of the assessment tool in our free eBook "The Guide to Capturing Qualified Leads with Assessment Tools."
Fill out the form on the right to download it now!